Picked up yesterday after 6 and a half month wait! (Private plate going on soon so not worried about reg)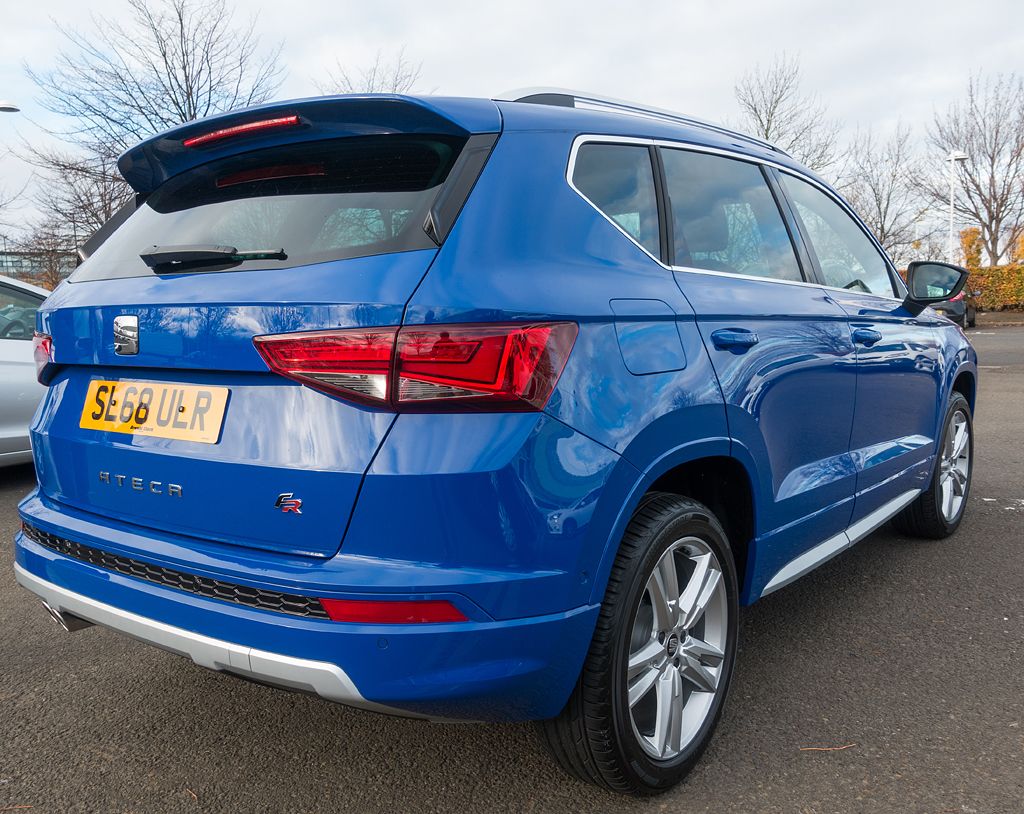 Ordered Ateca FR 1.5 TSI, Energy Blue, manual, convenience pack, heated windscreen, spare wheel on 19/04/2018. Delivery due Week42 (Mid-October) Picked up week 43
---
---
That looks fantastic! Enjoy
6th June 2018 : Ordered 1.4TSI Xcellence in Reflex Silver. ACC, double boot floor, space saver & heated screen.. now a MY19 1.5 TSI EVO
WK 36: conf. build, WK 42: WLTP Tech Data, WK 45: original del est
Picked up 7th Jan 2019
---
---
Posts: 152
Joined: Wed Apr 26, 2017 7:02 am
Looking good thinking of trading in my excellence for an fr sport in this colour as can't warrant the cupra one
Ateca 1.4dsg excellence 150ps, Nevada white,tow bar,seat sound
---
---
Posts: 205
Joined: Sat May 26, 2018 8:26 pm
Damn! That colour looks great on the FR
Velvet Red Ateca 1.5 DSG FR Business Intense + virtual cockpit, 19" RS7 wheels, several VCDS-coding options added
---
---
An FR is a beautiful thing
Seat Ateca FR 2.0TDI 4 Drive Rhodium Grey
---
---
Posts: 4
Joined: Thu Oct 25, 2018 8:13 pm
That looks great with the body colour wheel arch trims!
Velvet Red 1.5TSI FR Sport, Manual, with spacesaver spare wheel and retractable towbar
---
---
It's almost identical to a normal Ateca apart from less plastic cladding. They are both beautiful, it's a matter of personal preference as to which looks better.

If it was significantly sportier under the skin, then they might have made it look better on the outside, but it isn't and they didn't. Even the Cupra Ateca is a bit of a let down in styling terms.
1.4TSI DSG Xcellence delivered 2/3/17 after 6 months wait. Brilliant Silver. 18" machined alloys. Park Assist. 360º cameras. Power boot. All driver assists. Alcantara. SEAT sound.
---
---
---